To all of my lovely friends,

I have the pleasure of being part of ProjectArt, an amazing organization that's dedicated to bringing art education to public libraries across the boroughs in the form of after school programs. It's the most wonderful thing to see young, eager minds making art and bringing life back to our New York Public Libraries.

In addition to supporting art's education, you'll get to experience a wonderful one-day exhibition of artwork created by contemporary artists when they were kids.

Please join me in supporting this wonderful organization! Kisses, Grimanesa

For more information and purchase tickets, please visit the link below:
http://projectart.org/benefit/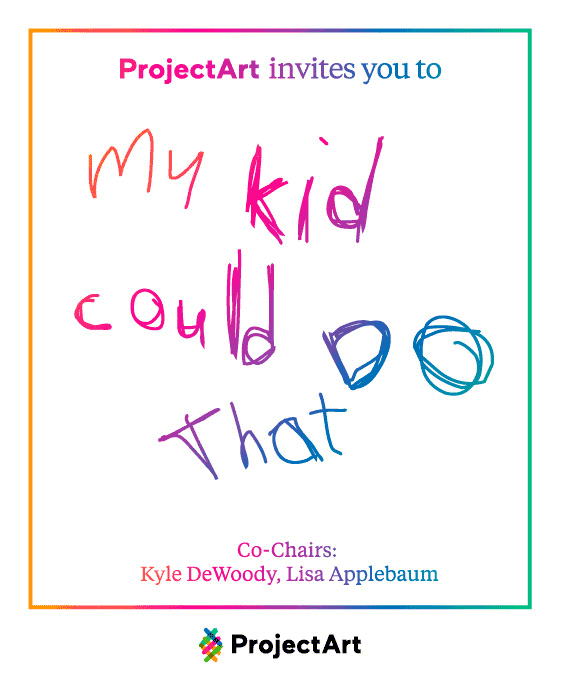 Grimanesa Amorós' art at age 9
Left, On View: Snowland 1972, pastel drawing on black paper, 10 x 14 inches.

Right, For Reference Only: GOLDEN WATERS 2015, LEDs, diffusion and reflective material, custom lighting sequence, electrical hardware, 40 ft x 164 ft x 18 ft. (This work will not be on view.)
Benefit Evening on Friday April 28, 2017 6:30 – 9:30 pm
Free & Open To The Public on Saturday, April 29, 2017 10 am – 7 pm, Art workshop 1 – 3 pm
Location: Red Bull Arts New York
220 W. 18th St. New York, NY
ProjectArt Presents: My Kid Could Do That, a benefit exhibition that celebrates ProjectArt's mission and creativity by displaying childhood artwork created by some of today's most highly esteemed artists. The evening will act as a preview for the exhibition, which will be open to the public on the following day.