Full Circle Gallery, KarachiReviwed by Paul-Mehdi Rizvi Is it possible to have one's aesthetic perceptions ruined by the orthodoxies of Fine
Full Circle Gallery, Karachi
Reviwed by Paul-Mehdi Rizvi
Is it possible to have one's aesthetic perceptions ruined by the orthodoxies of Fine Art? An affirmative answer to this query can indeed be presented logically within the framework of counterfactual statements – that is, when one expands on a given situation or scenario in order to explain an initial statement.
Suleman Aqeel Khilji's curatorial project is motivated by an interest in what may be called peripheral art or even outsider art. The curatorial note itself is deceptively simple, but in it's bare-bones status, it is very much to the point – each of the terms used to describe the overall ethos of the exhibition applies, in due process of particularity, to the works presented.
As an instructor at the NCA, Khilji's opinions are quite naturally sought for by ex-students or colleagues; as a result, he is, by his own words, intrigued with the commitment of some artists who are dedicated to their line of thought inasmuch as that they allow their work to evolve or develop at it's own pace, all the while determinedly keeping to their idiosyncrasies and interests. The 'formal commonality and variation' he mentions in his curatorial statement show up in a respectable range of interpretations and observations transposed into visuality by the participating artists.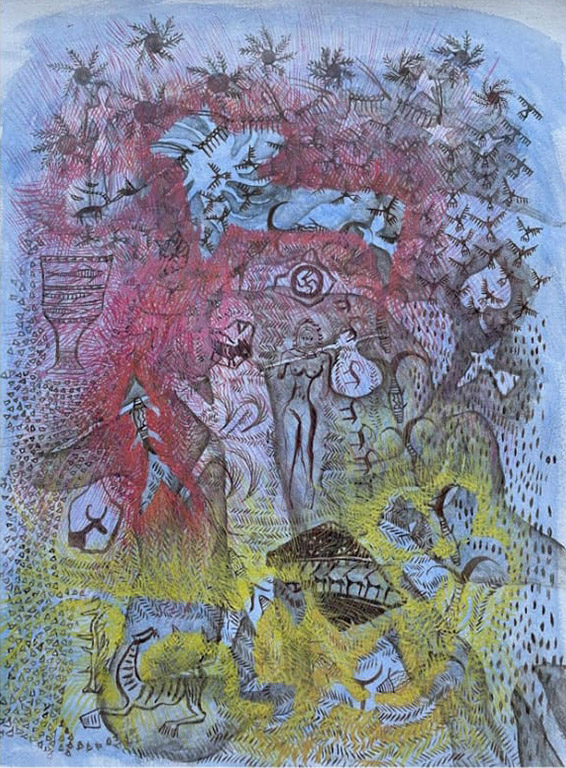 Both this writer and the curator agree that to speak of conditionality (as spoken of in Khilji's statement) at this point of Pakistani art history is fairly problematic: given the fact that skilled draughtsmanship and painting are valued in ways more akin to Marx's definition of surplus value (a definition directly related to the extra socio-economical investment involved in certain areas of high culture, education and technological development, as compared to a standard level) and these skills are supposedly the hallmarks of Fine Art, virtually reified even, then a number of problems surface which paradoxically are related to a greater acceptance of Art as a viable profession. This seems a hugely desirable development no doubt, but, nevertheless, not of an entirely Derridean smoothness, as it were. With the opening up of art schools across the nation, Art as a means of individual expression has gained traction, though as matters transpire, some artists experience a bumpier ride in their careers than others.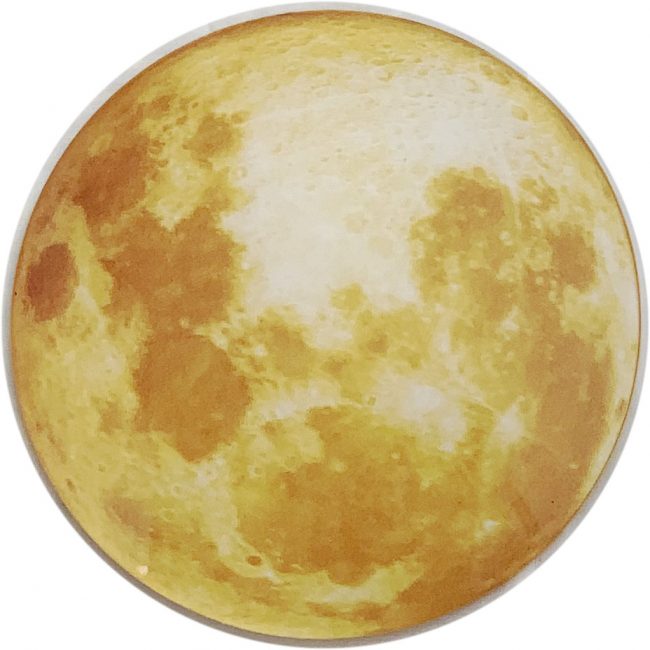 What this latter statement aims to explicate is the question asked above: when presented with a set of works that do not ostensively deliver on the modalities of a conservative framework, are the spirit of invention and discovery to be outrightly ignored? Do the narrow confines of Fine Art then not turn into biases, into boundaries with a fencing of 'oughts' and 'ought nots'? Fortunately it can also be very safely claimed that theories of Pluralism within the endeavours of Art in Pakistan hold, at the present time, an extremely significant and consequential validity. Khilji's quiet exposition of artists creating to the dictates of their own idioms and imagination can be regarded as a gentle efflorescence of exotic blooms, secretly at midnight, for eyes that wish to behold, poetically speaking.
Featured artists: Asif kasi, Hassan Iqbal, Mariam waheed, Naheed Fakhar, Sadia Rathore, Waseem Akram, Zaman Baloch.